Mobile Rehab provides in-home, outpatient Physical Therapy for seniors.
---
Locally owned and operated in North Carolina since 2004
How often should I do physical therapy exercises at home?
---
The frequency of physical therapy at home will depend on the specific needs and goals of the individual patient. In general, it is recommended that patients follow the home exercise program provided by their physical therapist as closely as possible, as this can help to promote healing and improve strength, flexibility, and overall function.
The frequency of home physical therapy exercises may vary depending on the patient's condition, their stage of recovery, and the specific exercises recommended by their physical therapist. Some patients may be advised to perform physical therapy exercises daily, while others may need to perform them several times per week.
It is important to follow the specific instructions provided by the physical therapist, as well as to communicate regularly with them about any changes or concerns related to the home exercise program. The physical therapist may also make adjustments to the frequency of exercises or the types of exercises based on the patient's progress and response to treatment.
In summary, the frequency of physical therapy at home will vary depending on the patient's individual needs and goals, and it is important to follow the instructions of the physical therapist and communicate regularly with them to ensure that the home exercise program is effective and safe.
Frequently asked questions
---
What patients in Carrboro are saying about Mobile Rehab
The physical therapist came to our house and carefully reviewed our case. He designed therapies and strategies that have worked well for us. For example, my husband could not get off the floor by himself and I could not lift him when he fell. Together we learned techniques to cope with this situation in our home. Joshua designed fun and effective exercises to improve strength and flexibility. My husband can now get in and out of chairs and cars without help and walks more easily. Since we used equipment in and around the home, my husband can remember and apply what he has learned. Mobile Rehab accepted our insurance and worked out approval to provide services. We did not need a referral from our doctor. My husband and I highly recommend Mobile Rehab if you or a loved one needs physical therapy.Jerry from Pittsboro
I wanted to tell you how much better I think Mom is since starting your PT. She has been less off balance, quicker to equilibrate to standing, and has had more stamina. I also think she is less depressed and feels more accomplished. Josh has been prompt and polite, as well as engaging in conversation to make Mom feel at ease. Thank you!Karen Pool - Google Review
Kelly evaluated me and made some helpful suggestions. I look forward to working with her and improving my balance and muscle strength. Rita - Google Review
The physical therapist was punctual, understanding, flexible, determined and concerned about my recovery. I feel I received the best possible physical therapy from my home until I was able to drive myself to outpatient therapy. Thanks, Kelly for your concern and professional skills.Lois Reed Boswell - Facebook Review
Oh my goodness, I cannot say enough good things about my therapist, Jennifer. After having a complete shoulder replacement and being discharged by my doctor, he recommended that I could still need therapy to help get me back to "normal". My friend in Asheville recommended Jennifer to me. I set up an appointment and Jen showed up, right on time, at my apartment with her folding table in tow. She was so knowledgeable about how my shoulder worked, the muscles, tendons and the rotator cuff. After working on the painful spots I complained about, she set up a plan to work out the stiffness and soreness. Now, after 2 visits per week for four weeks, I feel like a new woman. At her last visit, she gave me the coping skills I needed to keep my shoulder in good shape. I am so impressed with her work that I recommend her highly as my most favored therapist.Jane Cumby - Google Review
Deb's professional manner is greatly appreciated as she continues to help me maintain my mobility with a variety of exercises and movements. Her positive attitude during my sessions gives me a sense of well-being.Nancy C. - Google Review
Mobile Rehab has an excellent service for patients seeking physical therapy. They are truly professionals. I have been in physical therapy for over four months and have four torn muscles in my rotator cuff. In the beginning my physical therapist, Kelly Swimm, started out very gently. I was in a lot of pain. As time went on my right arm and shoulder began to get stronger. Now I have full range of motion. Kelly took it nice and slow, and after the exercises, I was usually in less pain than when I started out. She is an EXCELLENT Physical Therapist. When I finally got an MRI, Kelly knew the terminology. She showed me pictures of the rotator cuff muscles that were torn. Kelly was always on time; never late. I HIGHLY RECOMMEND Mobile Rehab and Kelly for anyone seeking in-home physical therapy. Having her come into my home was certainly a big plus. Regards, Kathie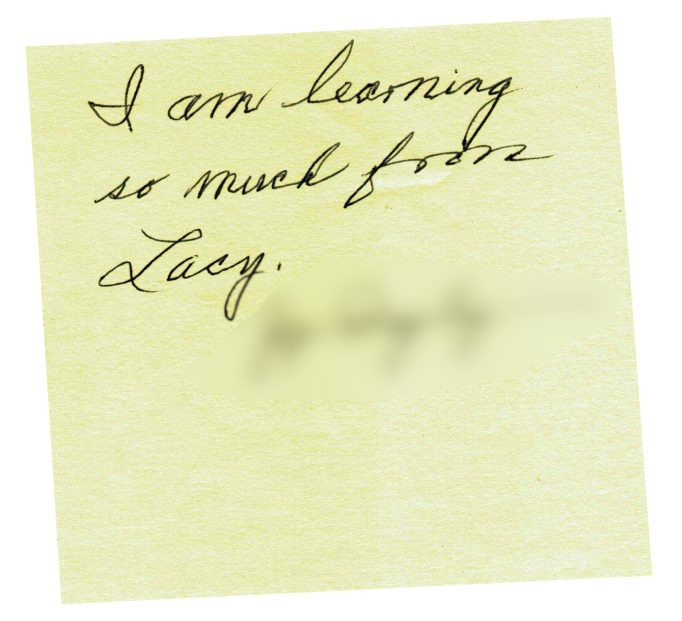 The therapist from Mobile Rehab has been fantastic and very helpful to me. She clearly is the best PT I have ever had.Laureen F of Chapel Hill
Use your insurance or pay privately
No prescription is needed to start. Mobile Rehab is covered by insurance and provides in-home physical therapy.
---
---
---
---
Many Medicare plans with a supplement policy will cover all of our fees.
---
---
---
---
Pay the same copay as if you went to a clinic for therapy. We accept many major insurances and will verify your benefits before starting.
---
---
---
---
Easy payment options available.
---
HOW TO GET STARTED
---
Contact Us by Phone, Email, or Fax

We'll help you check your insurance benefits. You do not need to be homebound and you should not be currently receiving any other physical therapy or skilled nursing services in the home.

Schedule an Evaluation

We will match you with a therapist and have them contact you to plan a date, time and location that works best for you.

It's That Easy!

We make it simple to get the care you need… and exceed your expectations while doing so.
Fall Prevention
We provide research-based, individualized fall prevention interventions that have been shown to greatly reduce your risk of falling and injuries, including the OTAGO fall prevention program.
Click here to
learn more about OTAGO
General Rehab
Avoid driving to a clinic and get the individualized care you deserve. We work with many conditions ranging from post-stroke, Parkinson's, vertigo to rotator cuff dysfunction and much more. Contact us for details.
After Home Health
We can improve care continuity by providing in home therapy even after you have been discharged by a Home Health agency. Avoid the hassle of driving and continue to make progress towards your goals.
Strength and Conditioning
We can help you improve your strength, mobility, range of motion, or any other functional limitations that impair your daily activity.
Pain Relief
We develop individualized care plans to help manage your aches and pains through exercise and hands-on techniques.