REDUCE YOUR RISK OF FALLING BY UP TO 40%
---
Improving balance and strength is more than just preventing falls, it's about being able to stay active, productive, and live life. You already know that falls have a terrible impact on the lives of seniors, but did you know that falls are not a normal part of aging? Recent research has shown that, when integrated as part of a fall prevention program, the OTAGO exercise program can reduce the incidence of falls up to 40%! It's not just for frail elderly, it's for any older person that wants to remain active and avoid the negative impacts of balance problems as much as possible.
The OTAGO program is a progressive series of exercises designed to be provided by a physical therapist in the home setting. It consists of strengthening, stretching, and balance exercises, as well as a walking component. It is one of the best current solutions for proactive fall prevention, whether you have already experienced a fall or not.
Take action today to stay active, independent, and living life as long as possible.
COMPONENTS OF OTAGO
---
It is provided in the patient's home setting
A physical therapist administers and progresses the program
It continues for 6-8 visits over the course of a year
It bridges the gap between traditional Home Health services and community based, group exercise programs
It is evidence (research) based
It is covered by insurance
DID YOU KNOW?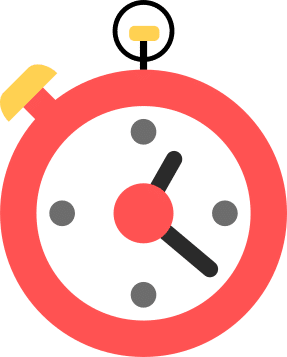 ---
Every 20 minutes a senior dies as the result of a fall, making it the leading cause of injury related deaths among older adults.
WHO IS IT DESIGNED FOR?
---
OTAGO was specifically designed for community dwelling older adults who are able to ambulate independently with or without an assistive device in the household.
ONLY PHYSICAL THERAPISTS PROVIDE IT
---
Although the OTAGO program is a series of standardized exercises, a physical therapist is necessary to properly assess the patient, adapt the program for any injuries or chronic conditions, and progress the program appropriately to remain challenging, yet safe.
In addition, the physical therapist is able to address other concerns, such as home safety for fall prevention, assistive device use, and many other factors to address all of the patient's unique symptoms, mobility, strength, and range of motion issues.
IT IS DESIGNED TO BE PROVIDED IN THE HOME SETTING
---
In order to have a long term impact on fall reduction, it is necessary to evaluate multiple aspects of the patient's daily life to answer important questions, such as:
1. Can the patient safely and independently complete their exercise program at home, or is specific modification or instruction needed to ensure follow through?
2. Are there other elements of the home setting that increase the patient's risk of falling that can be corrected?
3. Are there caregivers or family that would benefit from being involved in the patient's exercise program?
In addition, it is often safer and more convenient for the therapist to travel to the patient rather than coordinating transportation for the patient. This, in turn, improves follow through with physical therapy and, ultimately, greatly improves outcomes.
IT WORKS
---
Over the course of 4 trials and 1,016 patients aged 65-97 who were at high fall risk, OTAGO reduced the chance of falling by 35-40%! It even resulted in continued balance and strength gains at 6 months after treatment ended!
INSURANCE COVERS IT
---
Medicare part B, as well as other insurances, cover these services provided at the patient's home. Supplemental insurers follow what Medicare reimburses. We have not had any issues with insurance payments for these visits and the patients and family have been deeply grateful that someone actually follows up to ensure follow through and continued independence at home.
Are you appropriate for OTAGO?
You may be appropriate for OTAGO if you answer "yes" to any of the following questions.
Have you fallen in the past year?
Do you feel unsteady when walking?
Are you fearful of falling?
Less than half of those who fall talk with a healthcare provider about it 🙁 If you know someone who appears at risk for a fall, let them know that help is available!