Mobile Rehab specializes in providing in-home, outpatient Physical Therapy for adults and seniors.
Locally owned and operated in North Carolina since 2004
Now offering physical therapy at Governors Club in Chapel Hill, NC in the club and home settings.
Frequently asked questions
---
Service Areas in North Carolina
Apex
Asheville
Cary
Chapel Hill
Durham
Morrisville
Pittsboro
Raleigh
Weaverville
Governors Club, Chapel Hill
---
New patients accepted based on therapist availability. Call for details.
Fall Prevention
We provide research-based, individualized fall prevention interventions that have been shown to greatly reduce your risk of falling and injuries, including the OTAGO fall prevention program.
Click here to
learn more about OTAGO
General Rehab
Avoid driving to a clinic and get the individualized care you deserve. We work with many conditions ranging from post-stroke, Parkinson's, vertigo to rotator cuff dysfunction and much more. Contact us for details.
After Home Health
We can improve care continuity by providing in home therapy even after you have been discharged by a Home Health agency. Avoid the hassle of driving and continue to make progress towards your goals.
Strength and Conditioning
We can help you improve your strength, mobility, range of motion, or any other functional limitations that impair your daily activity.
Pain Relief
We develop individualized care plans to help manage your aches and pains through exercise and hands-on techniques.
Lymphedema Management
Our therapists who specialize in lymphedema management can provide convenient in home therapy, covered by insurance. Contact us for availability.
REVIEWS
The physical therapist came to our house and carefully reviewed our case. He designed therapies and strategies that have worked well for us. For example, my husband could not get off the floor by himself and I could not lift him when he fell. Together we learned techniques to cope with this situation in our home. Joshua designed fun and effective exercises to improve strength and flexibility. My husband can now get in and out of chairs and cars without help and walks more easily. Since we used equipment in and around the home, my husband can remember and apply what he has learned. Mobile Rehab accepted our insurance and worked out approval to provide services. We did not need a referral from our doctor. My husband and I highly recommend Mobile Rehab if you or a loved one needs physical therapy.Jerry from Pittsboro
I wanted to tell you how much better I think Mom is since starting your PT. She has been less off balance, quicker to equilibrate to standing, and has had more stamina. I also think she is less depressed and feels more accomplished. Josh has been prompt and polite, as well as engaging in conversation to make Mom feel at ease. Thank you!Karen Pool - Google Review
In my many years of experience with PT for a variety of injuries, I have never worked with a therapist as knowledgeable, energetic, patient, and committed to my recovery and health as Celeste. She is interested in the cause of the problem and finding solutions, rather than only dealing with superficial symptoms. The manual work she does always leaves me feeling better and the exercises/stretches she has taught me target exactly where the problems lie. I can tell that I'm noticeably stronger and more flexible because of them. Anyone who gets to work with Celeste is lucky indeed! Judy R - 72 years young 😉
Both my husband and I are working with Amy, a PT for Mobile Rehab. She has been helping me after knee replacement surgery, and is working with my husband with balance, strengthening and walking. She is a gem! She is enthusiastic, engaging, and always positive. I would gladly recommend Amy and Mobile Rehab to anyone who needs physical therapy!Mona Harrison - Google Review
Oh my goodness, I cannot say enough good things about my therapist, Jennifer. After having a complete shoulder replacement and being discharged by my doctor, he recommended that I could still need therapy to help get me back to "normal". My friend in Asheville recommended Jennifer to me. I set up an appointment and Jen showed up, right on time, at my apartment with her folding table in tow. She was so knowledgeable about how my shoulder worked, the muscles, tendons and the rotator cuff. After working on the painful spots I complained about, she set up a plan to work out the stiffness and soreness. Now, after 2 visits per week for four weeks, I feel like a new woman. At her last visit, she gave me the coping skills I needed to keep my shoulder in good shape. I am so impressed with her work that I recommend her highly as my most favored therapist.Jane Cumby - Google Review
Deb's professional manner is greatly appreciated as she continues to help me maintain my mobility with a variety of exercises and movements. Her positive attitude during my sessions gives me a sense of well-being.Nancy C. - Google Review
Erin Rankin and Cheryl Reid are skilled physical therapists. As a Parkinson's patient, I have benefited greatly from their expertise. I feel that by keeping my muscles stretched, I have contributed to my current state of mobility. If they are going to be a few minutes late, they are thoughtful and considerate by sending a text to me. When scheduling appointments, efforts are made to accommodate my specific timing needs. Due to the longevity of our relationships, levels of trust have been built. Their pleasant personalities add to the care they give. I look forward to seeing them each week. Nancy C - Google Review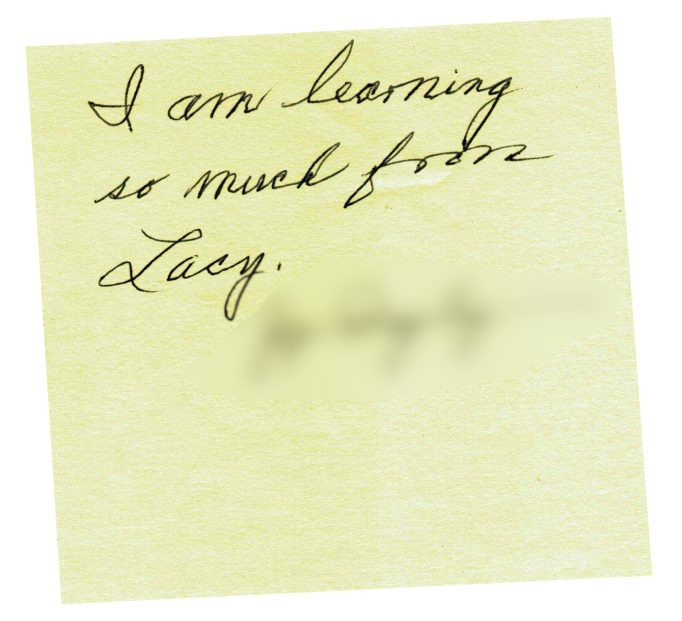 The therapist from Mobile Rehab has been fantastic and very helpful to me. She clearly is the best PT I have ever had.Laureen F of Chapel Hill
Each time a PT moves on we think no one could be as good and them amazingly they seem to be even better. Have used for years and always with great satisfactionSue Clark - Google Review
I have been so impressed with Mobile Rehab. I've been working with Lacey K. DPT. post-op for a knee replacement. She is extremely professional, answers all of my questions and it seems not to bother her if I ask the same question again! She works me hard and that's what I need. She'll tell me either I'm doing it right or will correct me in a very calm and pleasant manner. Lacey explains everything I'm doing and why. I can't say enough good things about Mobile Rehab especially Lacey!Mary Beth Bryman - Google Review
Listen to our interview on Aging Matters news radio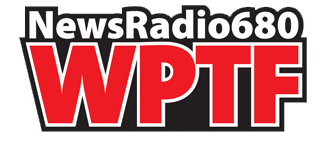 ---
Joshua Cohen PT, MS discusses the benefits of Mobile Rehab LLC for helping seniors age in place.
Advantages to In Home Physical Therapy
---
We Value Your Time

No more waiting room delays for your appointments

Undivided Attention

You'll always have one-on-one attention by your therapist and never have to share your PT as you often would at an outpatient clinic

Personalized Care

By working in your home, we can tailor your program to the specific challenges you face day to day

No Prescription Needed to Get Started

We can evaluate you and get treatment started without a physician's prescription. We will send the plan of care to the doctor along with regular updates for their certification.
Privacy

Enjoy exercising in the comfort of your own home

Transportation

You'll never have to worry about arranging transportation for your appointments since we come right to you

We're Mobile

We can visit you in a variety of locations that include at your home, assisted living facility or other community setting

Same Cost as Going to a Clinic

For the same rate that your insurance charges for you to go to a busy clinic, you could receive our personalized services in your private, convenient home setting.
Having trouble with balance or mobility?
Sign Up for Our Newsletter
HOW TO GET STARTED
---
Contact Us by Phone, Email, or Fax

We'll help you check your insurance benefits. You do not need to be homebound and you should not be currently receiving any other physical therapy or skilled nursing services in the home.

Schedule an Evaluation

Your therapist will contact you to plan a date, time and location that works best for you.

It's That Easy!

We make it simple to get the care you need… and exceed your expectations while doing so.
(919) 516-0690
229 Fearrington Post, Pittsboro, North Carolina 27312
Want to refer a patient?
You can use your standard prescription form, or print and fax this handy one we made.